As the Bears attempt to dig their way out of an 0-2 start, they enter Week 3 of the 2023 NFL season having lost 12 consecutive games dating to last year. Chicago has been unable to find answers offensively, and the struggles of quarterback Justin Fields are a hot-button topic for TV hosts, analysts and fans.
After Fields completed just 16 of 29 passes for 211 yards with one touchdown pass and two interceptions in a 27-17 loss at Tampa Bay on Sunday, his frustrations seemed apparent. While speaking with reporters on Wednesday, Fields said he felt "robotic" on the field.
The frustration over Chicago's struggles and the team's handling of Fields has become a such consistent theme that many observers have decided they're done biting their tongue on the topic. This includes the host of ESPN's Get Up, Mike Greenberg, who took aim at the entire Bears organization Thursday morning by calling the team "a dumpster fire" that's "ruining" Fields.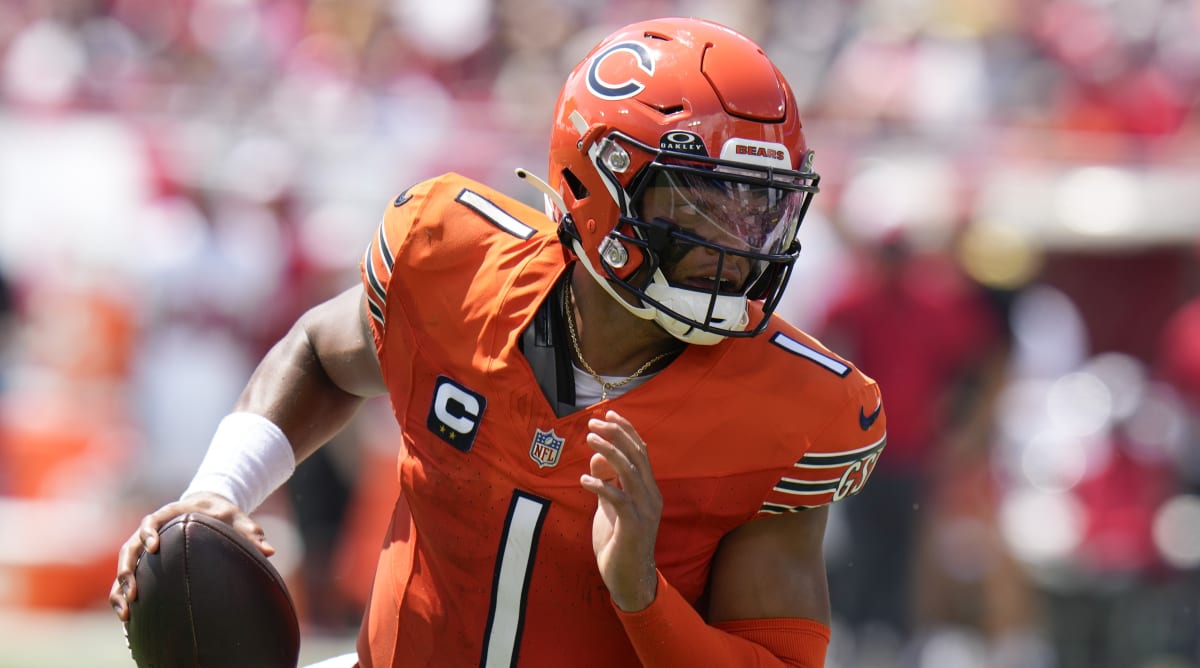 "It adds up in the last five years to two top first-round quarterbacks (Fields and Mitchell Trubisky) who came in with a lot of potential and needed good coaching and got none of it. So Justin Fields may or may not have been destined to be a great NFL quarterback, but he's been given absolutely no chance …" Greenberg said.
"… They are ruining that kid because of complete organizational incompetence. That place is a Dumpster fire."
Through 29 career games, Fields has thrown for 4,539 yards, with 26 touchdown passes and 24 interceptions. He's completed just 59.8 percent of his passes, but he has rushed for 1,625 yards and 11 touchdowns. Fields is coming off a 2022 season in which he threw for 2,242 yards with 17 touchdown passes and 15 interceptions, while rushing for 1,143 yards and eight touchdowns.