BestReviews is reader-supported and may earn an affiliate commission. Details
YOUR SKIN CARE NEEDS CHANGE AS YOU AGE
As you age, your skin will change, and so should your skin care routine. People over 50 are prone to skin characteristics that may not have been present years before, such as wrinkles, dry skin, melasma, age spots, blood vessels, increased bruising and even skin cancer. To learn the best way to address these needs, we turned to BestReviews' skin care expert and dermatologist, Dr. Alina Zufall.
Shop this article: AlphaRet Overnight Cream, Neutrogena Purescreen+ Mineral UV Tint Face Liquid Sunscreen SPF 30 and SkinCeuticals Triple Lipid Restore 2:4:2
HOW SKIN CHANGES AS YOU AGE
As people age, "skin thickness and elasticity decreases, leading to wrinkling and fragile skin," explains Dr. Zufall. Furthermore, the skin barrier becomes dry and "loss of fat pads and resorption of bone further leads to sagging skin and a sunken appearance."
Sun exposure throughout one's lifetime will also damage the skin with changes including "wrinkling, textural change, thinning, dryness, blood vessel development and pigment changes," adds Dr. Zufall, noting that the development of benign and malignant lesions can occur as well.
All of these skin concerns, which are specific to mature skin in people over the age of 50, require targeted care.
HOW TO BEST CARE FOR MATURE SKIN
For people over 50, Dr. Zufall suggests the following skin care routine. Morning and night, wash your face with a gentle cleanser. Gentle cleansers are preferred over harsh antibacterial soaps that dry out the skin.
In the mornings, follow cleansing with moisturizer and sunscreen. "I recommend moisturizing the body and face daily with a gentle, non-scented moisturizing cream or ointment (not lotion, as these are less moisturizing)," Dr. Zufall adds. "Sunscreen daily is extremely important to protect from 'photo-aging,' or aging due to skin exposure to UV radiation."
In the evenings, forego the sunscreen and use a retinol-based product followed by a nighttime moisturizer. "Nightly use of a retinol-based product will also help to combat the aging process," says Dr. Zufall. "If you are dealing with dark spots, then an over-the-counter lightening agent can be used in the morning and evening."
BEST SKIN CARE INGREDIENTS FOR MATURE SKIN
When shopping for moisturizers for mature skin, Dr. Zufall recommends products with glycerin or hyaluronic acid, as they're "good ingredients for pulling water into the skin." In addition, "shea butter and colloidal oatmeal can help hydrate the skin and prevent evaporation of water."
"Petrolatum, dimethicone and lanolin are excellent occlusive ingredients to keep moisture locked in," notes Dr. Zufall. "Ceramins can help repair the skin barrier and lock in moisture."
For body moisturizers, try products with urea or lactic acids, which Dr. Zufall says "are great ingredients for removing the top layer of dead or dry skin on the body and also pulling moisture into the skin."
For sunscreen, look for broad spectrum protection against UVA, UVB and visible light. It's best to find products that are water-resistant for at least 40 minutes, or ideally, 80 minutes.
"Tretinoin is the best retinoid available for combatting aging, but it's also only available by prescription," notes Dr. Zufall. "There have been some studies that show that retinol and retinaldehyde products work just as well as tretinoin, but the data is limited."
As for lightening agents, over-the-counter ingredients Dr. Zufall likes include niacinamide, kojic acid, azelaic acid, alpha arbutin, tranexamic acid, thiamidol, glycolic acid, retinol, vitamin C and cysteamine.
Watch out for scented products and instead look for fragrance-free versions. "Fragrance is generally irritating to the skin and can worsen dry skin," she explains.
BEST SKIN CARE PRODUCTS FOR PEOPLE OVER 50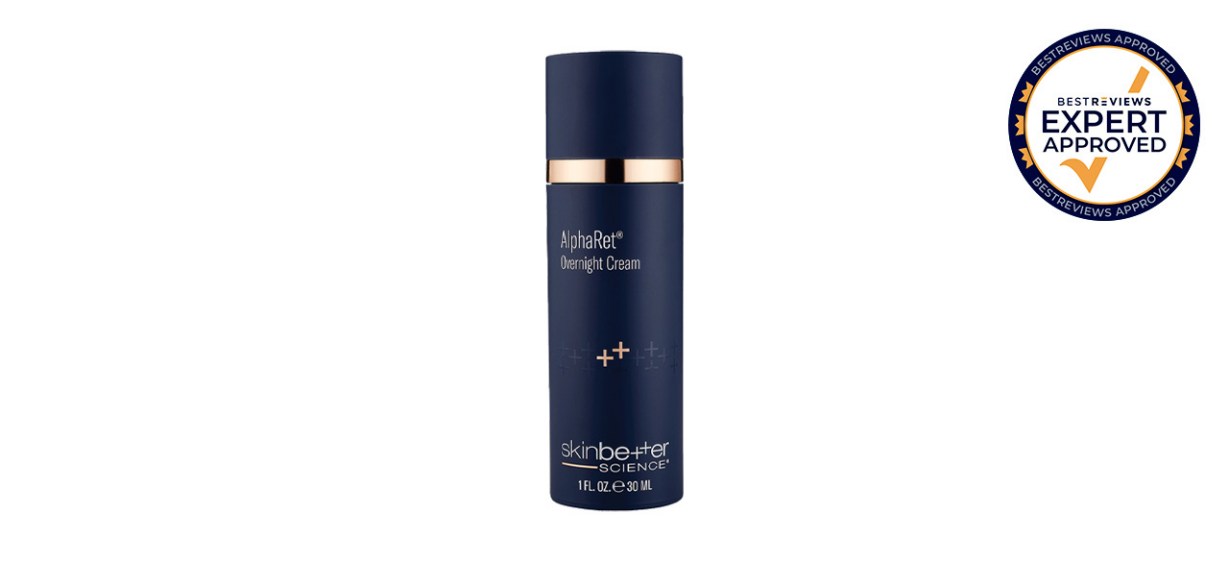 "Alpha ret consists of conjugated lactic acid and retinyl retinoate. This would be an over-the-counter product worth trying due to some promising data showing that it may be just as effective as — and with fewer side effects than — tretinoin, the gold standard of anti-aging," says Dr. Zufall.
Sold by SkinBetter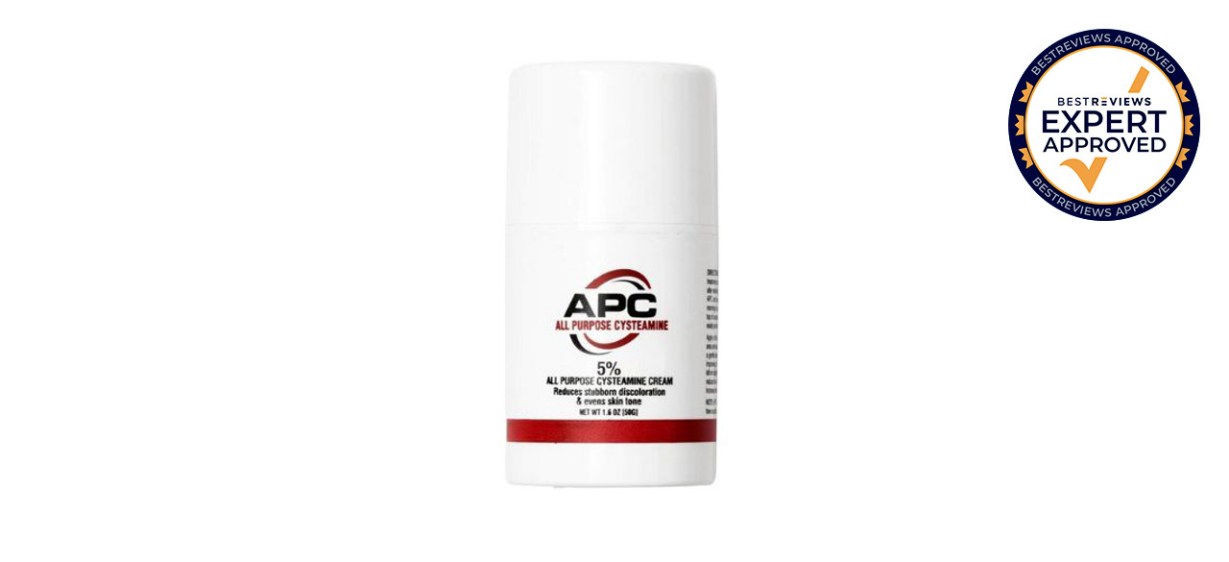 "Cysteamine is one of the best ingredients available over the counter for skin lightening," Dr. Zufall notes. "This is an excellent option for someone wanting to try to lighten those dark spots before going to see a dermatologist. But remember, sunscreen is the best way to prevent worsening and recurrence of the dark spots."
Sold by Walmart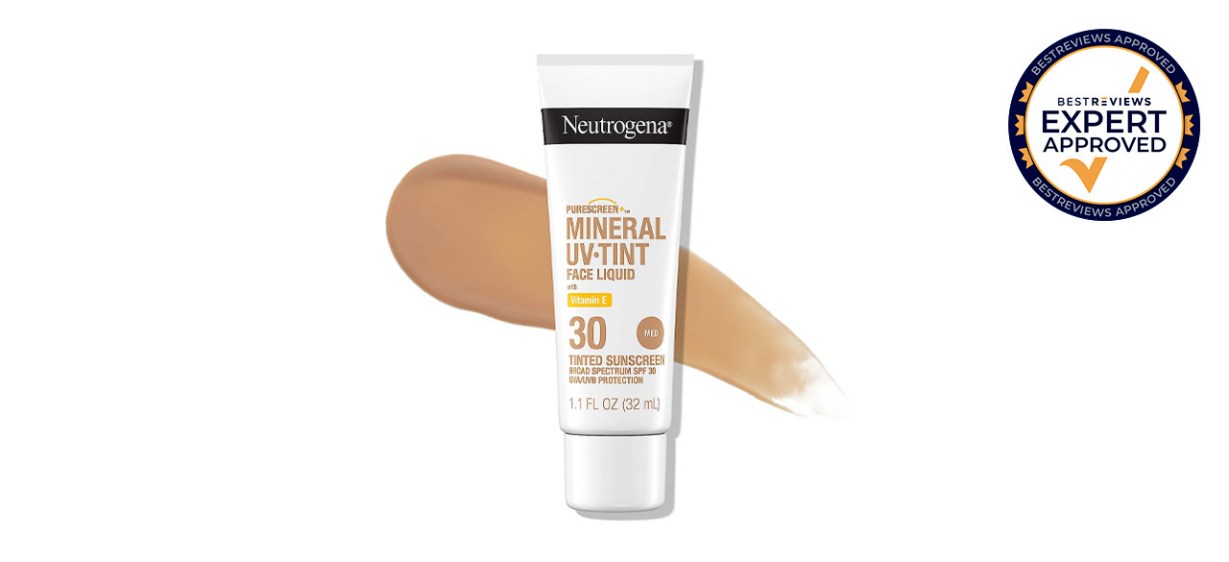 Neutrogena Purescreen+ Mineral UV Tint Face Liquid Sunscreen SPF 30
"This product has some of the best protection for anti-aging and dark spots available in the U.S.," says Dr. Zufall. "It goes on the skin relatively lightweight and comes in four shades to find the one that matches your skin tone the most." Another bonus, she notes, is the affordable price point.
Sold by Amazon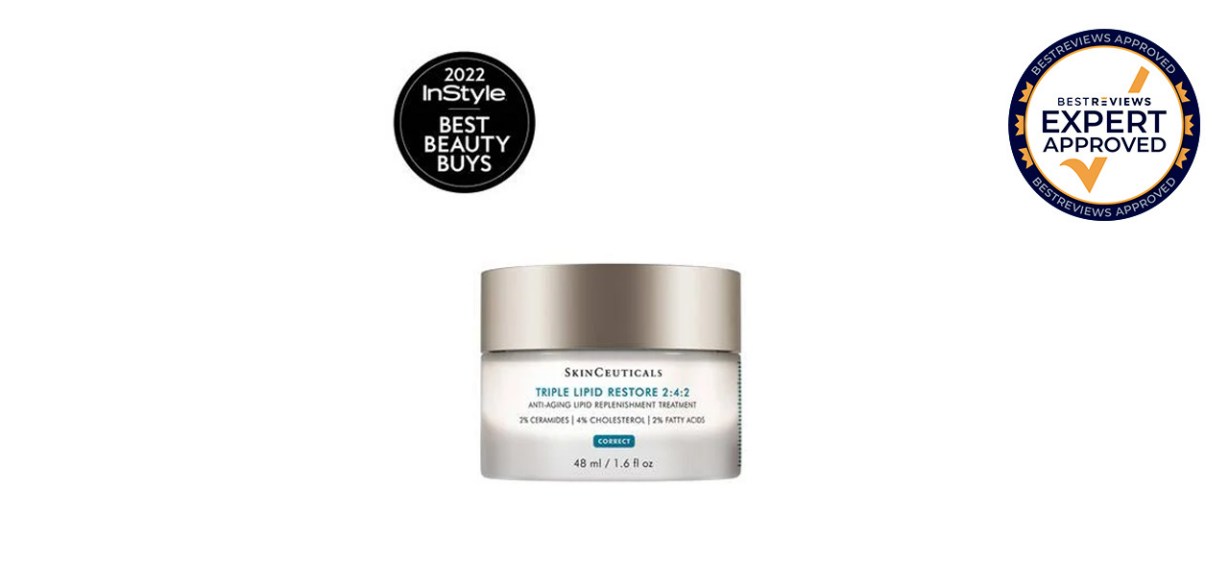 SkinCeuticals Triple Lipid Restore 2:4:2
This cream helps restore essential skin lipids including ceramides, natural cholesterol and fatty acids. Dr. Zufall loves this product because it's a "high-quality moisturizer" that can help "improve the look and feel of skin."
Sold by SkinCeuticals
Want to shop the best products at the best prices? Check out Daily Deals from BestReviews.
Sign up here to receive the BestReviews weekly newsletter for useful advice on new products and noteworthy deals.
Talia Ergas writes for BestReviews. BestReviews has helped millions of consumers simplify their purchasing decisions, saving them time and money.