Jefferson Parish fire officials responded to the scene of a car falling from a garage in Metairie Saturday afternoon.
According to JP Fire Chief Dave Tibbetts, a call was received around 2:20 p.m. about a car backing out and falling from the second floor of a parking garage in the 3200 block of 26th Street.
The car landed upside down on the street, partially falling on a parked mobile camper.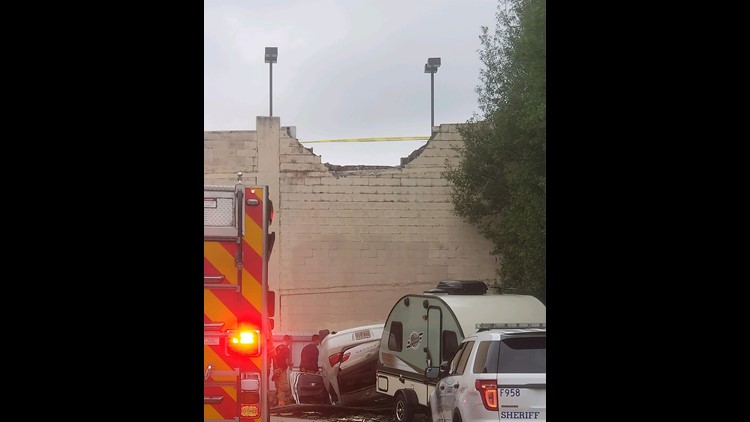 Tim Matthews
Tibbetts said there were two occupants in the vehicle at the time of the incident, identified as 71-year-old Kim Bergeron and 73-year-old Dalton Bergeron from Lafayette, Louisiana. They were transported to University Medical Center.
Their conditions are not known at this time.
Jared Fernandez, who works at Ultimate Outdoor Play nearby the incident, said he heard a very loud bang.
"I was inside at work, I heard what turned out to be the car drop, I felt the building shake a little bit," Fernandez said. "I went to take a peak and I saw that the car was upside down," he said.