GlobeNewswire
SHAREHOLDER ALERT: The Law Offices of Vincent Wong Remind UiPath Investors of a Lead Plaintiff Deadline of November 6, 2023
News provided by
The Law Offices of Vincent Wong
Sep 19, 2023, 1:05 PM ET
NEW YORK, Sept. 19, 2023 (GLOBE NEWSWIRE) -- Attention UiPath Inc. ("UiPath") (NYSE: PATH) shareholders:

The Law Offices of Vincent Wong announce that a class action lawsuit has commenced on behalf of investors who purchased between April 21, 2021 and March 30, 2022.
If you suffered a loss on your investment in UiPath, contact us about potential recovery by using the link below. There is no cost or obligation to you.
https://www.wongesq.com/pslra-1/uipath-class-action-submission-form/?prid=48657&wire=3
ABOUT THE ACTION: The class action against UiPath includes allegations that the Company made materially false and/or misleading statements and/or failed to disclose that: (a) UiPath had enacted a widespread discounting program prior to the IPO, which had the effect of temporarily boosting the Company's revenue and annualized renewal run-rate ("ARR") metrics, cannibalizing its future sales, eroding the Company's margins, and increasing the risk of client churn; (b) UiPath's actual total addressable market was not as large as portrayed by defendants, because many companies included in the market survey did not need the type of high-cost, high-functionality automation products offered by the Company; (c) UiPath was losing customers to Microsoft, ServiceNow, SAP, Salesforce, IBM, and other established enterprise software vendors that were building automation into their platforms; (d) UiPath was losing customers due to the increased availability of lowcode automation software offered by vendors, such as Microsoft's Power Automate software, which were capable of addressing the majority of customer use cases at a fraction of the price of UiPath's products and services; (e) UiPath was suffering from a loss of channel sales due to strained relationships with the Company's partners as a result of increased competition between UiPath and these partners; and (f) as a result of (a)-(e) above, defendants' statements during the Class Period regarding the Company's business, operations, and key financial metrics such as revenues and ARR were materially false and misleading.
DEADLINE: November 6, 2023
Aggrieved UiPath investors only have until November 6, 2023 to request that the Court appoint you as lead plaintiff. You are not required to act as a lead plaintiff in order to share in any recovery.
Vincent Wong, Esq. is an experienced attorney who has represented investors in securities litigations involving financial fraud and violations of shareholder rights. Attorney advertising. Prior results do not guarantee similar outcomes.
CONTACT:
Vincent Wong, Esq.
39 East Broadway
Suite 304
New York, NY 10002
Tel. 212.425.1140
E-Mail: vw@wongesq.com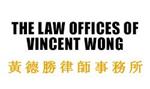 NOTE: This content is not written by or endorsed by "KLFY", its advertisers, or Nexstar Media Inc.
For inquiries or corrections to Press Releases, please reach out to GlobeNewswire.