GlobeNewswire
ON Partners Reports Public Companies are Leading the Charge in Diversity Hiring Practices
ON Partners Talent Intelligence Report reveals tech industry leads the way with 62.5% of diverse executive placements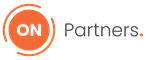 News provided by
ON Partners
Sep 18, 2023, 9:58 AM ET
CLEVELAND, Sept. 18, 2023 (GLOBE NEWSWIRE) -- ON Partners, a pure-play retained executive search firm building diverse C-level and board leadership teams, announced that internal data shows executive hiring for diverse leaders has increased over the last three years. This is found to be especially true within public companies, which have seen a far greater consistent year-over-year increase in comparison to privately backed companies in total compensation averages of diverse candidates. ON Partners' annual Talent Intelligence Report reveals tech industry leads the way with 62.5% of diverse executive placements.
"Our data this year is showing that companies are paying new diverse executive hires 7.8% higher total average compensation than non-diverse executive hires," said Matt Mooney, co-president at ON Partners. "At ON Partners, our mission is to empower leaders with real-time impartial data for visionary and informed decision-making. Ultimately, the extensive research analysis provides information that can provoke change and encourage organizational advancement."
ON published its annual Talent Intelligence Report in August, which leverages an in-depth analysis of various industry stats, including compensation and market trends that are meant to provide insight to companies and candidates alike to help both parties better navigate the executive hiring process.
While the report revealed that public companies were found to be excelling in diverse hiring practices, due to reasons such as inclusive DEI policies, brand transparency, and shareholder influence, the private equity (PE) and venture capital (VC) sectors appear to still be falling behind.   ON data shows PE and VC-backed companies are paying new diverse executive hires 11.2% less total average compensation than non-diverse executive hires. In addition, these same companies paid new diverse CEO hires 5.2% less than non-diverse CEO hires in the last three years.
"What this is really starting to illustrate is the impact of 'intent' as it is surfaced in data and results," said Jin Ro, Chief Product Officer. "Our clients understand dozens of studies have demonstrated that diverse teams are collectively smarter, more innovative, and produce more successful results. So, it's not that PE and VC-backed companies are doing a poor job on diversity initiatives or going against the grain, but that more often the public companies & tech industry have had the means & opportunities to make intentional investments towards it through their policies and procedures."
As industries across various sectors begin to take a deeper dive into creating more inclusive executive leadership teams, the Chief Financial Officer role has seen the biggest increase year over year in diversity hiring. ON has contributed to this increase with 56% of CFOs placed being diverse executives. The executive search firm continues to express its untraditional views, challenging the biases that exist within each industry to spark a conversation for instrumental change across industries. The company's efforts are shown through awards such as Best of Ohio and Atlanta Best Employer. Both the Best of Ohio and Atlanta Best Employer awards are distinguished awards that celebrate companies that strive to make a long-term impact in the hiring practices and overall welfare of their employees.
To learn more about ON's approach and the role that diversity, compensation, and market trends play in executive placements visit https://onpartners.com/contact-executive-recruitment-agency/.
About ON Partners
Established in 2006, ON Partners is the only pure-play executive search firm building diverse C-level and board leadership teams. We rebuilt the institution of executive search in the way you work, with an approach that includes present partners who engage with clients from the first brief to the final decision, individually crafted solutions unique to each client, and an easier experience overall. Named by Forbes as one of America's Best Executive Recruiting Firms and to the Inc. 500/5000 List nine times, ON Partners is consistently ranked among the top 20 retained executive search firms in the U.S.
Media Contact
Amber Good
LeadCoverage
amber@leadcoverage.com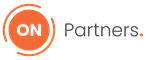 NOTE: This content is not written by or endorsed by "KLFY", its advertisers, or Nexstar Media Inc.
For inquiries or corrections to Press Releases, please reach out to GlobeNewswire.